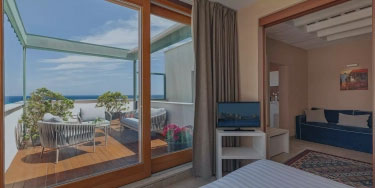 Staying in Trapani
at La Gancia rooms
Trapani is a city full of stories to tell and beauty to discover. The ideal solution for experiencing the city as it deserves is to stay in Trapani at Residence La Gancia.
The residence is perfectly immersed in the historical scenery that surrounds it, overlooking the beautiful Piazza Mercato del Pesce and surrounded by the ancient Mura di Tramontana that it surrounds.
Staying at La Gancia Residence means taking a leap into relaxation and carefreeness, being lulled by the gentle sound of the sea waves and the scent of salt.
We offer rooms and one-room aparments, each one able to leave you with a beautiful memory thanks to the rich amenities it offers.
Access to the apartments is independent, forgetting all worries and thoughts, which is indispensable for enjoying your holiday in a magical land like Trapani.
In each apartment you will find a safe, in which to store your most cherished belongings and be able to carry out your activities and excursions without worries, a private bathroom with hairdryer and a comfortable shower in which to relax after a long day at the sea, sun and excursions, a courtesy set, a fully equipped kitchen in which to prepare your favourite dishes, a fridge in which to store your refreshing drinks and a microwave in which to heat your meals. The flats are equipped with air conditioning so that the environment is always comfortable.
We offer various accommodation options including standard one-room apartments with all the necessary comforts, one-room apartments with a sea view where you can lose yourself in the beautiful sunsets, junior suite apartments that are also perfect for 4 people with additional facilities, and junior suite apartments with an exclusive terrace where you can admire the beautiful panoramic sea view.
Are you ready to experience your La Gancia holiday?
Book your favourite apartment, we are waiting for you.
Promotions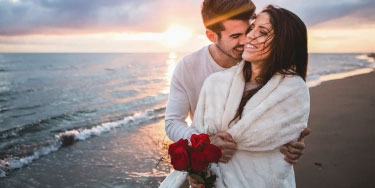 A romantic getaway is just what you need to surprise your beloved and set aside some time just for you.
A romantic weekend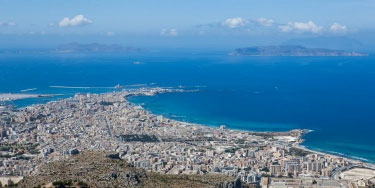 Discover the magnificent city of Trapani and take advantage of a special 5% discount reserved to you.
Discovering Trapani